A jewel of Chicago theater since 1898, the Studebaker Theater first emerged as a music and opera hall in the late 19th and early 20th centuries, hosting a variety of acts and performers.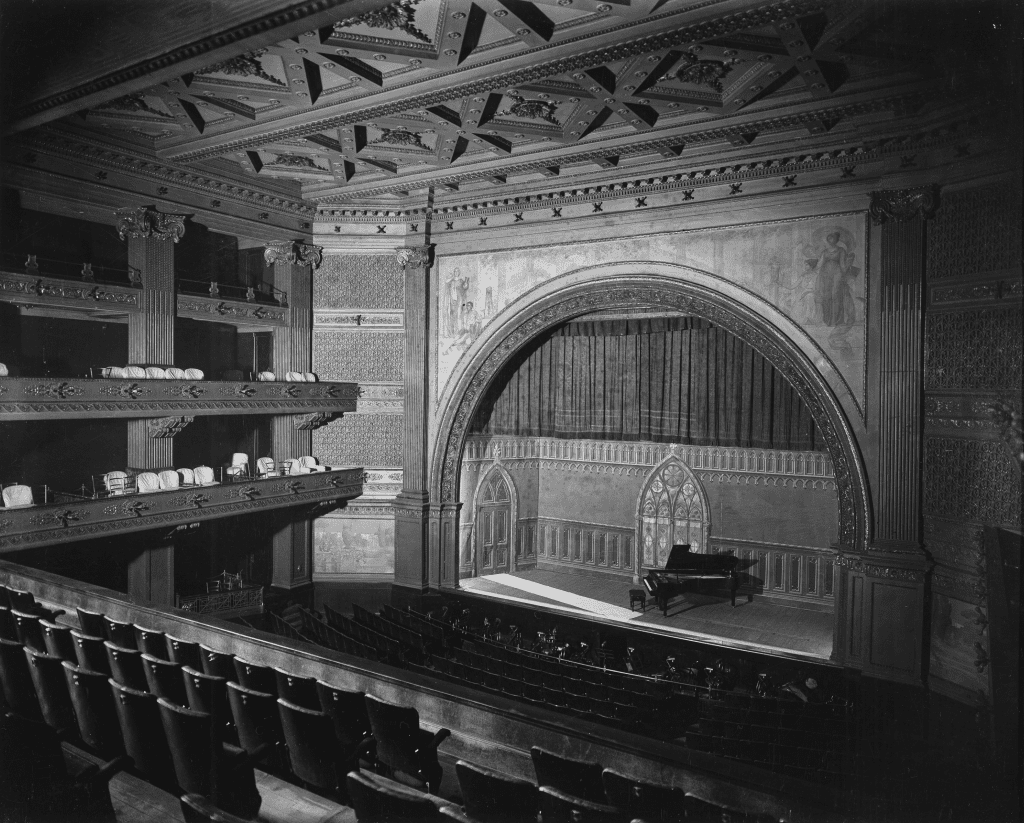 From the outset, the theater was noted as exceptionally beautiful and acoustically superior. It originally featured an arched proscenium, until a major reconstruction in 1917 enlarged the proscenium, rebuilt the side-walls, and constructed a new main floor, balcony, and gallery. The only piece that remained the same through the reconstruction was the original 1898 ceiling, which survives today.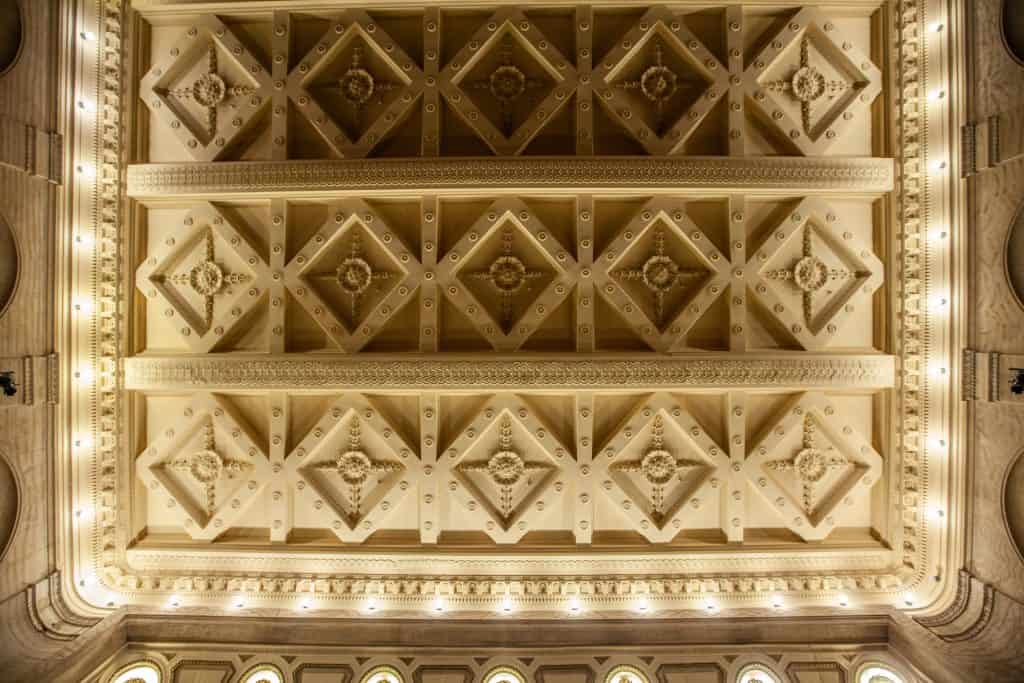 Following the stock market crash in 1929, the Studebaker began leasing to a variety of itinerant groups including the Central Church, which held services there 1944-1950. From 1950-1955, the theater was used as studios for NBC. From then, it operated under a series of organizations until 1982, when the space was converted into a movie theater complex, housing 4 screens that showed mostly art and independent films.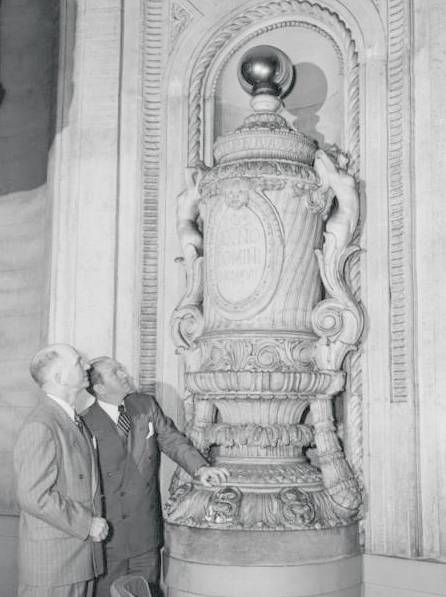 The movie theaters closed in 2000, and the Studebaker remained mostly unused until 2014, when work began to restore the theater. Another major renovation began in 2021, revitalizing the historic Studebaker by honoring the history of the space while advancing its technological capacity for contemporary multidisciplinary performance and bringing this one of a kind theater into its next chapter.
by Chris Jones | Chicago Tribune, May 16, 2022
---
by Jake Hamilton | Fox 32 Chicago, February 24, 2022
---
by Kerry Reid | Chicago Reader, August 13, 2021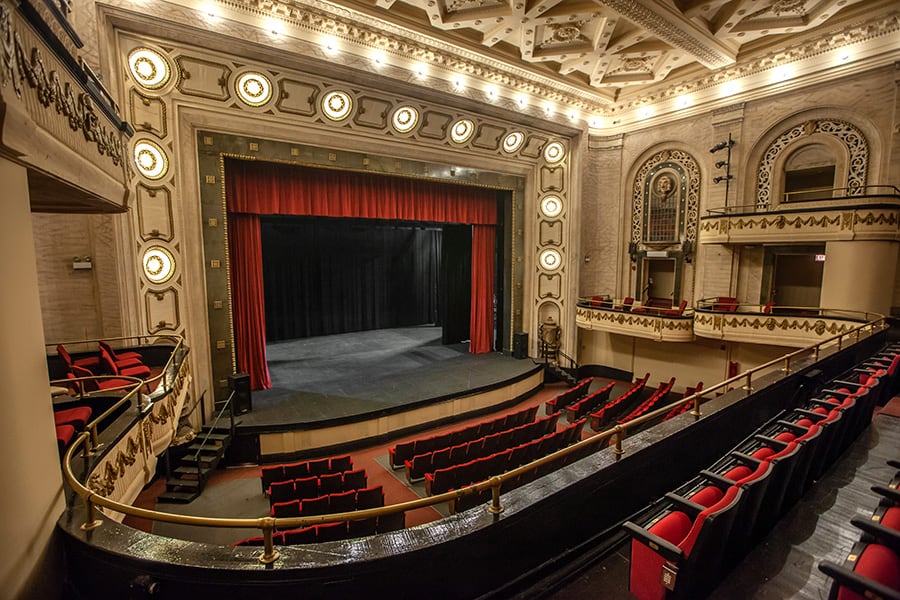 ---
by Chris Jones | Chicago Tribune, August 2, 2021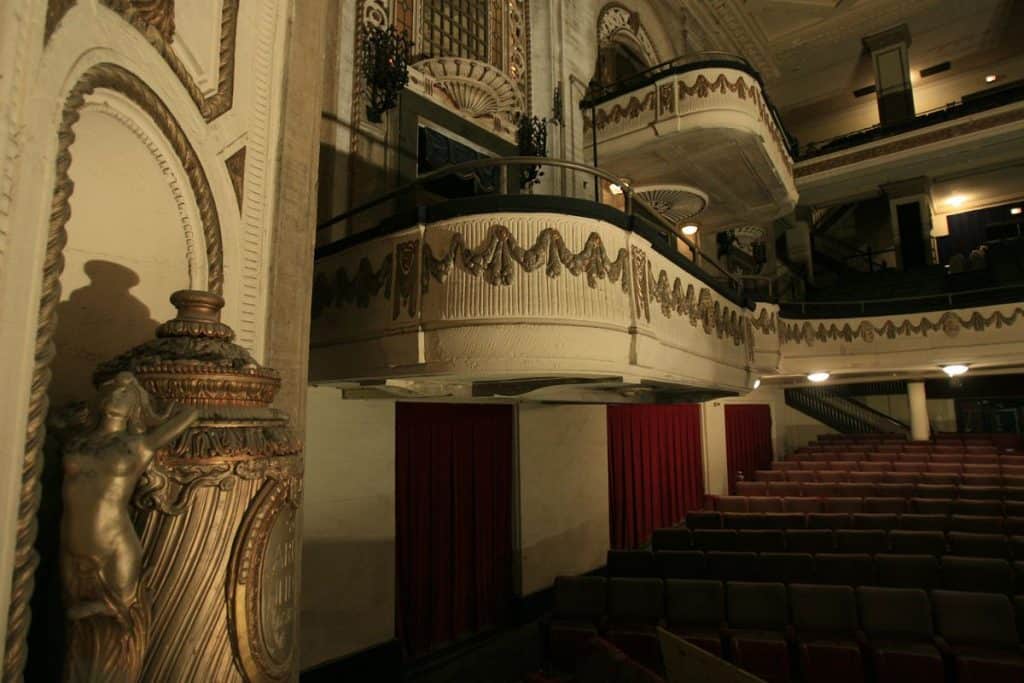 Bring your Show to the Studebaker
From its origins as a music hall to its time as a cinema complex, through reconstructions and restorations, the Studebaker has been home to Chicago's premier productions. Yours could be next.
Studebaker Theater is operated by Arts Entertainment LLC.
Please note that the Studebaker Theater requires all visitors to wear a mask or other face covering while inside the venue.
Thank you for your cooperation.