The Fine Arts Building
Fine Arts Building, 410 South Michigan Avenue, Chicago, IL, USA
410 S Michigan Ave
Chicago, IL 60605
between Congress Parkway & Van Buren Street
(312) 566-9800
info@fineartsbuilding.com
The Fine Arts Building
410 S Michigan Ave
Chicago, IL 60605
Between Congress Parkway & Van Buren Street
(312) 566-9800
info@fineartsbuilding.com
Hours
Mon-Fri
7:00a – 10:00p
Sat
7:00a – 9:00p
The Fine Arts Building
Fine Arts Building, 410 South Michigan Avenue, Chicago, IL, USA
410 S Michigan Ave
Chicago, IL 60605
between Congress Parkway & Van Buren Street
(312) 566-9800
info@fineartsbuilding.com
Public Transit
The Fine Arts Building is easily accessible by the CTA Red/Blue line Jackson stop, and the Orange/Brown/Purple/Pink line Harold Washington Library stop.
The Metra Van Buren stop is on Michigan Ave, right across from the Fine Arts Building.
Bus lines North – South along Michigan Avenue are 1, 2, 3, 4, 6, 20, 56, 60, 147, 151.
126 Bus runs East – West along Jackson to Michigan.
29, 62, 146 and 148 Busses drop off two blocks West on State Street.
Parking
Nearest parking to the Fine Arts Building is the Grant Park South Garage. Pre-purchase is available here to reserve a spot. See below for Grant Park South Garage location and entrances.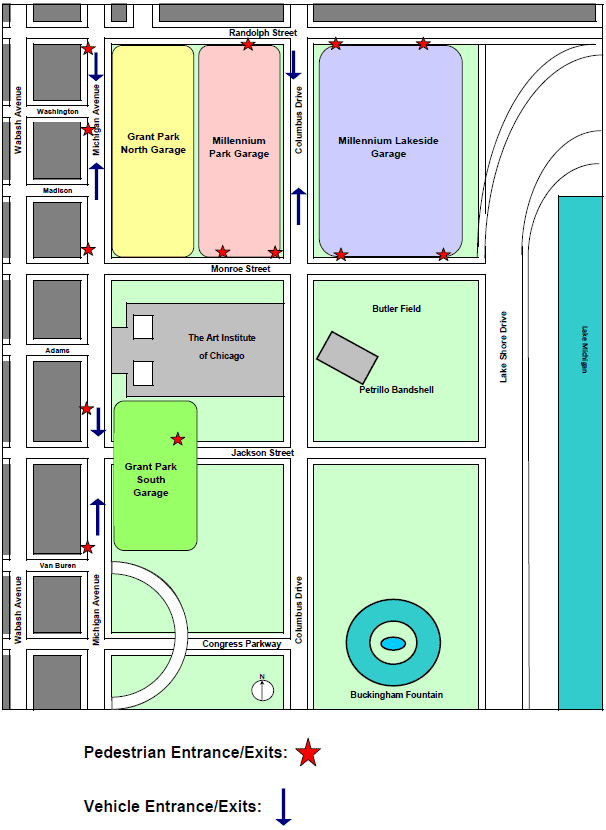 Please note that in accordance with CDC guidelines and the emergency executive order issued by the State of Illinois, the Fine Arts Building requires all visitors to wear a mask or other face covering while indoors.
Additionally, proof of vaccination is required in order to attend any and all live performances at the Fine Arts Building's Studebaker Theater.
Thank you for your cooperation.